Eat Cupcakes... Win Diamonds, Dinner and a Movie, or a Gorgeous Floral Arrangement - All From Downtown Lawrence Businesses.
Cupcake Construction Company to Hold Valentine's Day Fundraiser to benefit Just Food Food Bank.
From January 30th - February 5th Cupcake Construction Company will be collecting nonperishable food items to be donated to Just Food, Douglas County's Food Bank. If you drop off food, you will receive a raffle ticket to win one of three great prizes! The more you donate, the more tickets you get. Then, on Saturday, February 4th, 15% of all sales that day will be donated to
Just Food
, Douglas County's Food Bank. We are also selling a LIMITED NUMBER of 4 and 6 packs that week for pick up on Saturday, February 4th. 100% of those sales will go to Just Food.
Cupcake Construction Company would like to thank Mark's Jewelers, Pachamama's Restaurant and Star Bar, Englewood Florist, and Liberty Hall for their generous donations to help make this event a success!
Prizes include a pair of diamond and silver earrings, dinner and movie for 2, and a beautiful floral arrangement.

Click here to Purchase Cupcakes in Advance (pick up on Saturday, Feb 4th)
---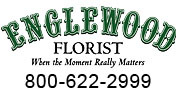 ---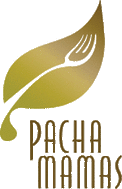 ---
Cupcake Construction Company had intended on holding a cupcake-eating competition, but some people questioned if eating cupcakes was the best way to raise money for the hungry. "When we saw the public's reaction to the story and heard that Just Food could possibly lose money because existing donors did not like the idea, we knew it was time to change course," said Michael Kricsfeld, Cupcake Construction Company owner. "Our intention all along was to raise as much money as possible for Just Food. If our contest was going to prevent them from getting money, it defeated the purpose."

"We originally intended to do something fun and unique to raise as much money as possible for such a worthwhile organization. Instead of having people eat the cupcakes in a hurry, they can now purchase them in advance and enjoy them with their loved ones," Kricsfeld said. "In nine months since we've opened, we've donated cupcakes and gift certificates, and have held fundraisers for nearly 40 deserving organizations, and have not gotten any negative feedback. This still provides an opportunity for people to enjoy our cupcakes and raise money for Just Food."

Kricsfeld also noted that more people are now eligible for the fabulous gifts, donated by other Downtown Lawrence businesses. While before, only contestants who entered the eating contest could win, now anyone who brings in food or purchases cupcakes have a chance to win.