Cupcake Construction Company
The ORIGINAL Interactive Cupcake Bar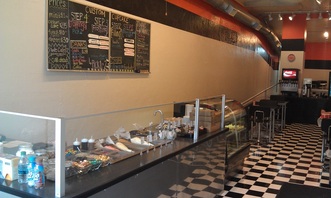 Unfortunately, Cupcake Construction Company's last day in business was October 27th, 2012.
Following that date, we will only be doing weddings and special events that have been previously booked.


Located in beautiful Downtown Lawrence, KS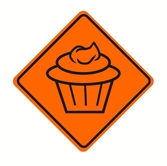 Cupcake Construction Company is Kansas City and Lawrence's premier cupcake bakery and the region's only Interactive Cupcake Bar.

Our concept is a little different than most bakeries – our construction theme allows you to be the "architect" of your own cupcake!
By following a blueprint, guests can choose from the following options to build their ultimate cupcake:


1) Foundation: choice of actual cupcake flavor
2) Interior: choice of filling
3) Roof: choice of frosting
4) Luxury Amenities: choice of toppings
We are open daily at 11:00AM, and our cakes are baked fresh each morning. In addition to our custom cakes, we offer an assortment of mini cupcakes every day. All of our cupcakes are available individually, by the dozen, or as a complete Interactive Cupcake Bar.

Check out our MENU for all the different possibilities.
Cupcake Construction Company is the perfect option for your next event.

We have catered birthday parties, weddings, bar and bat mitzvahs, bridal and baby showers, office parties, and more. Our cupcakes are also a unique thank-you gift and a perfect way of letting clients know how much you appreciate their business.
For more information, "Like" us on
Facebook, and follow us on Twitter.
---
---